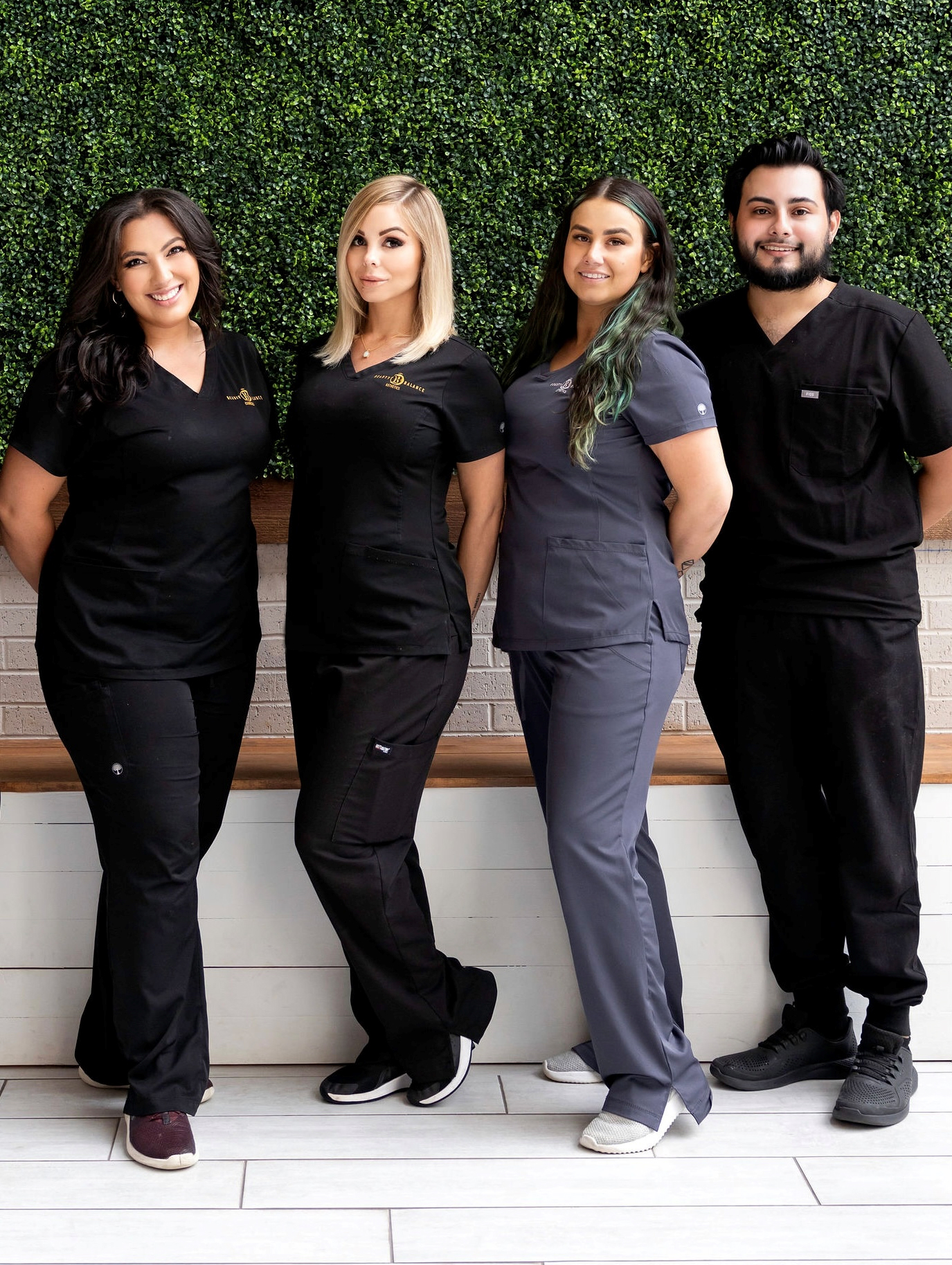 Talented & licensed beauty professionals with advanced esthetic techniques.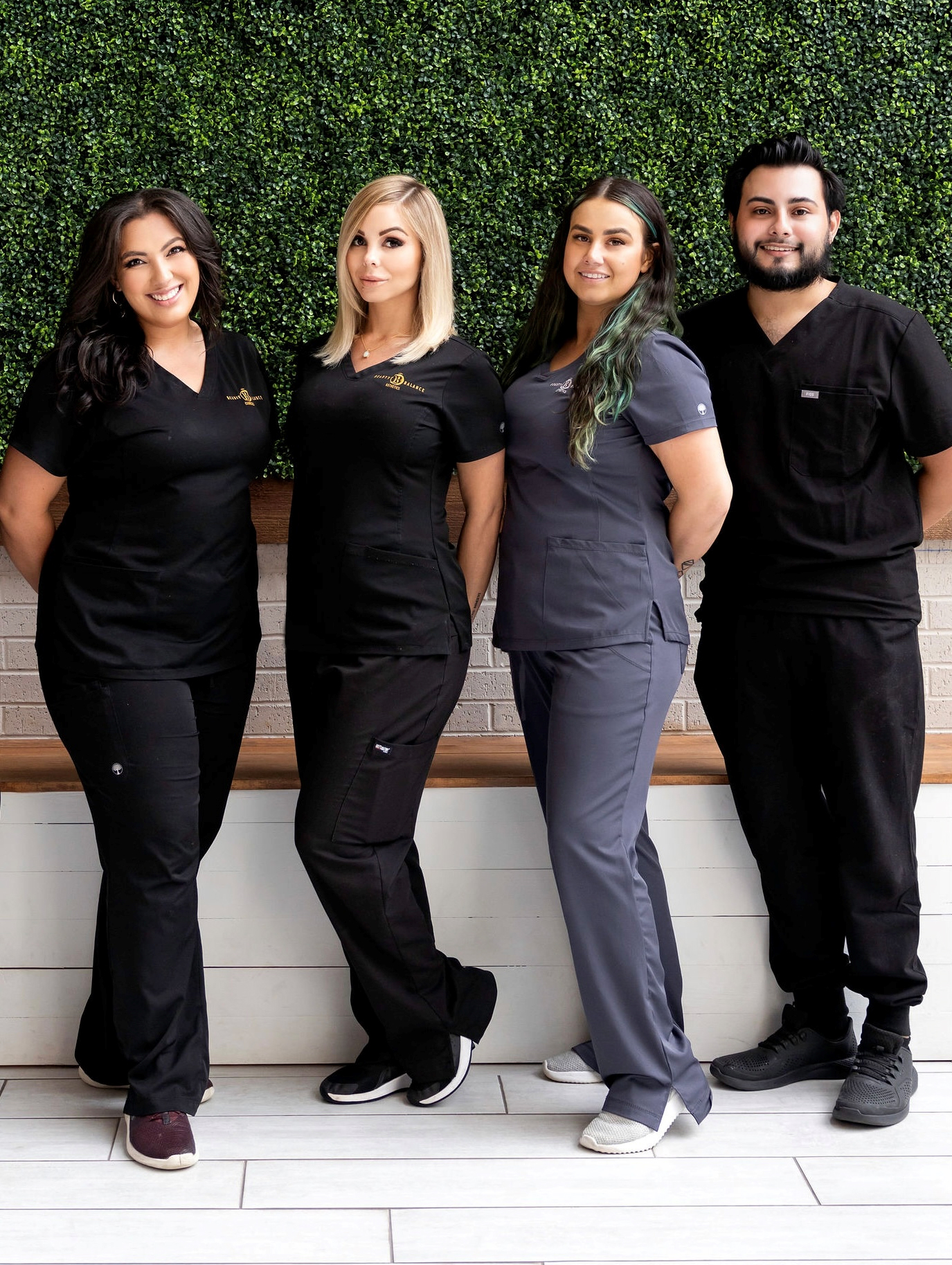 Talented & licensed beauty professionals with advanced esthetic techniques.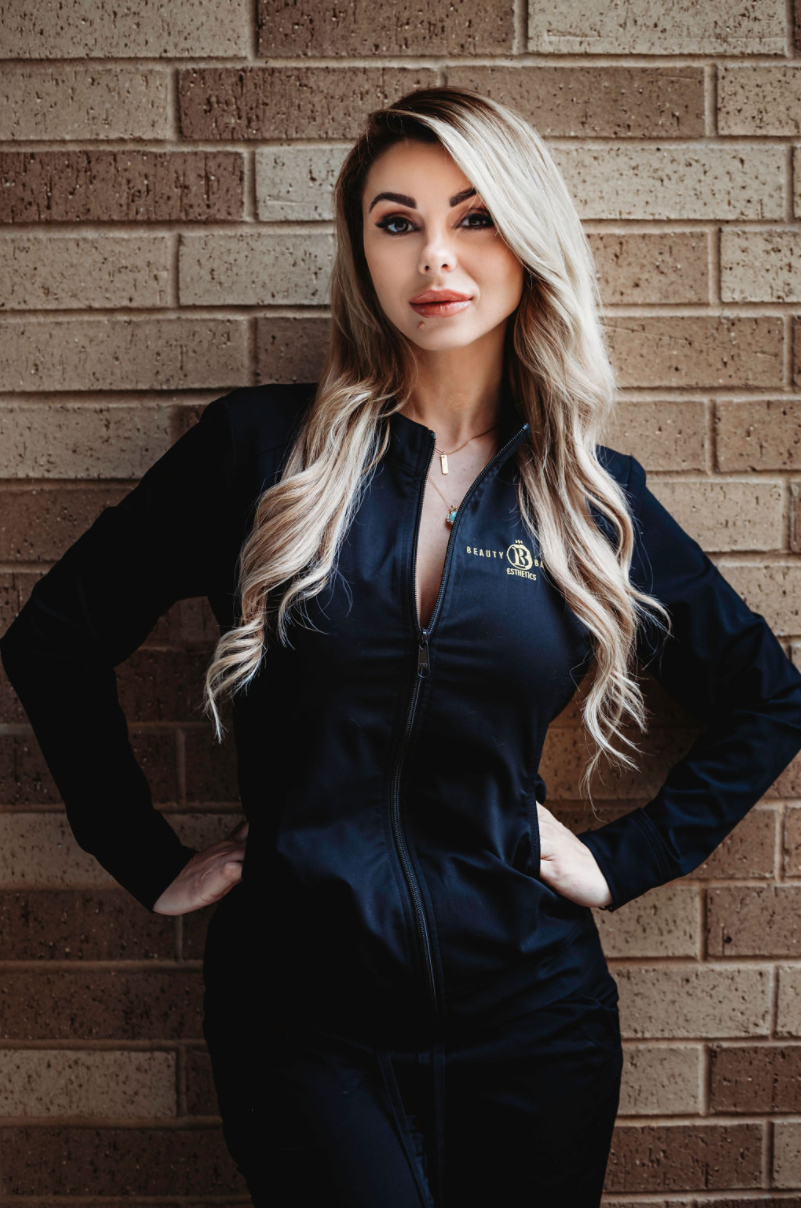 Corrie Courville
Owner operator, licensed esthetician since 2010, certified permanent makeup artist and mom entrepreneur; Corrie Courville has re defined the lane for chic boutique day spa in Dallas! This mother of two (soon to be three) enjoys keeping Dallas beautiful by providing ethical, non-invasive, education, affordable products systems & treatments to rejuvenate and relax. Corrie has an extensive background in running health and beauty spa's after leaving a career in the medical field.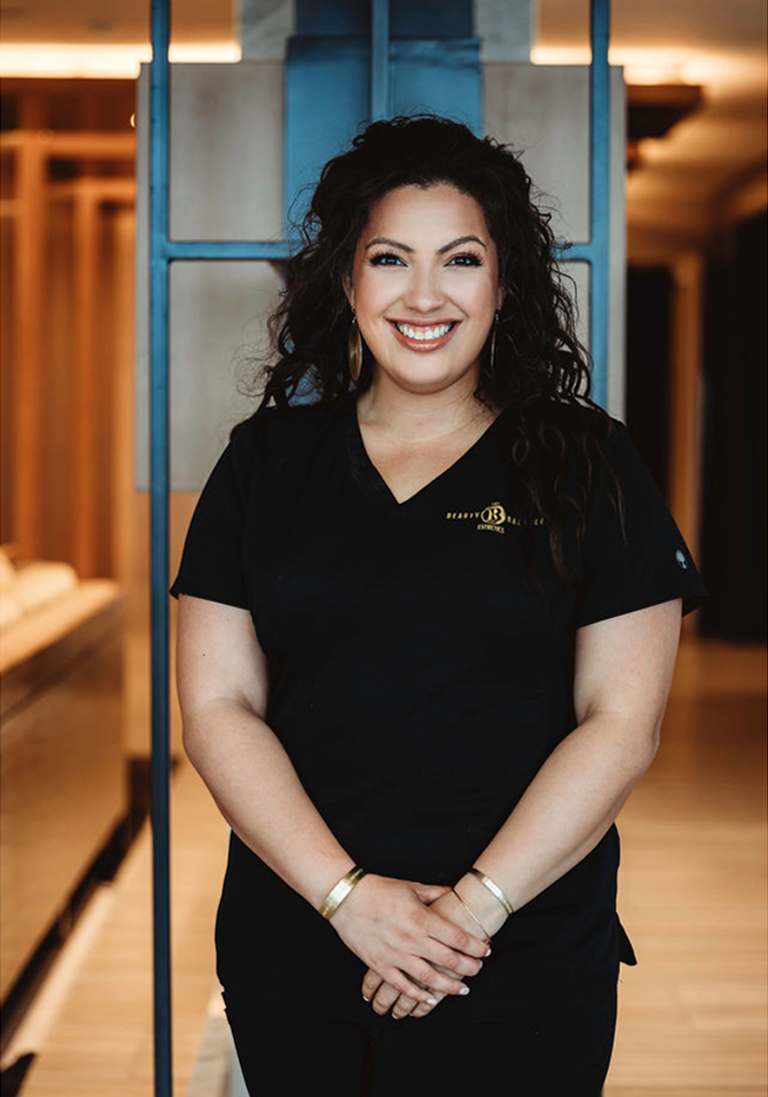 Imani White
Imani White is a licensed esthetician and Lash Artist here at Beauty Balance Esthetics. Imani enjoys encouraging her clients to feel their very best through education and walking side by side with them through their journey. She has worked in the beauty/health industry beginning as a makeup artist in 2012 (where she worked with television studios, celebrity clientele, and New York Fashion week). In later years, she has approached the world of esthetics with enthusiasm, eager to learn new techniques to best serve her clients. Be it their first service, or their 100th visit, Imani tailors each experience to the needs of her guests. In booking with Imani, you will find a rejuvenating service that will leave you feeling empowered and refreshed each time.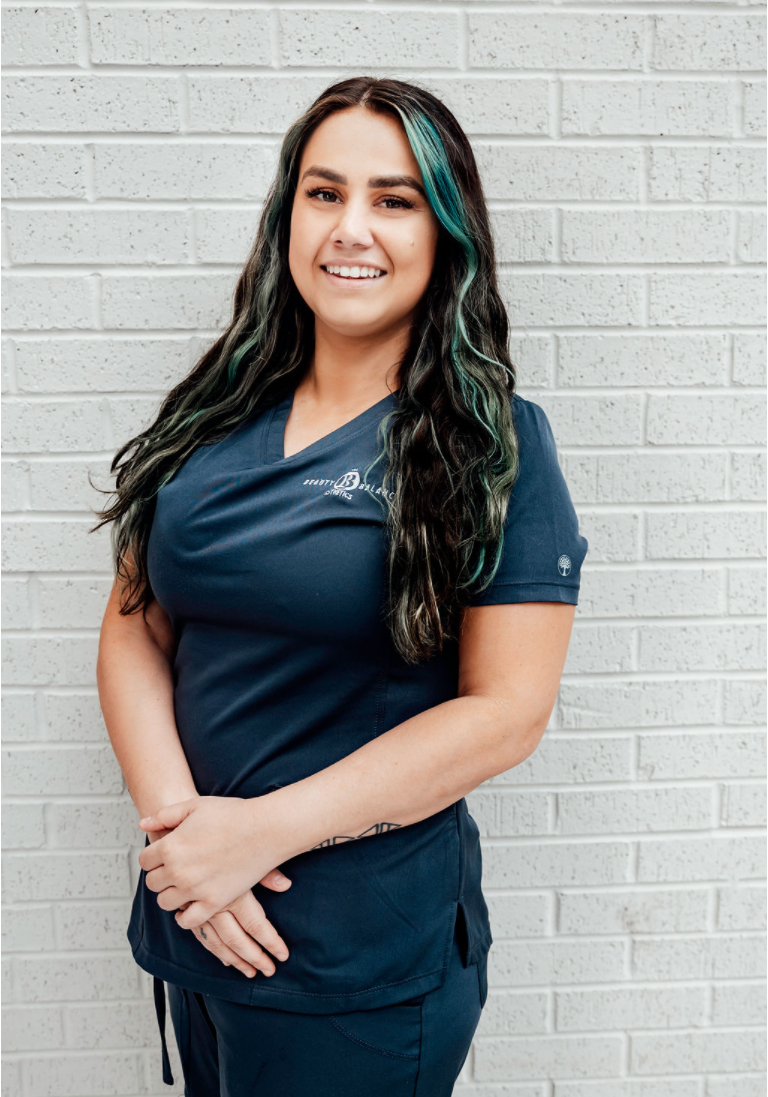 Christina White
Christina is our Licensed Massage Therapist on board. She started out by learning peppermint could help ease headaches/migraines which plunged her down the rabbit hole of holistic health. She jumped into the massage world back in 2017 and hasn't looked back since. She loves corrective work, trigger point and sports massage. But will keep you relaxed most of the session without you realizing the work you are getting done.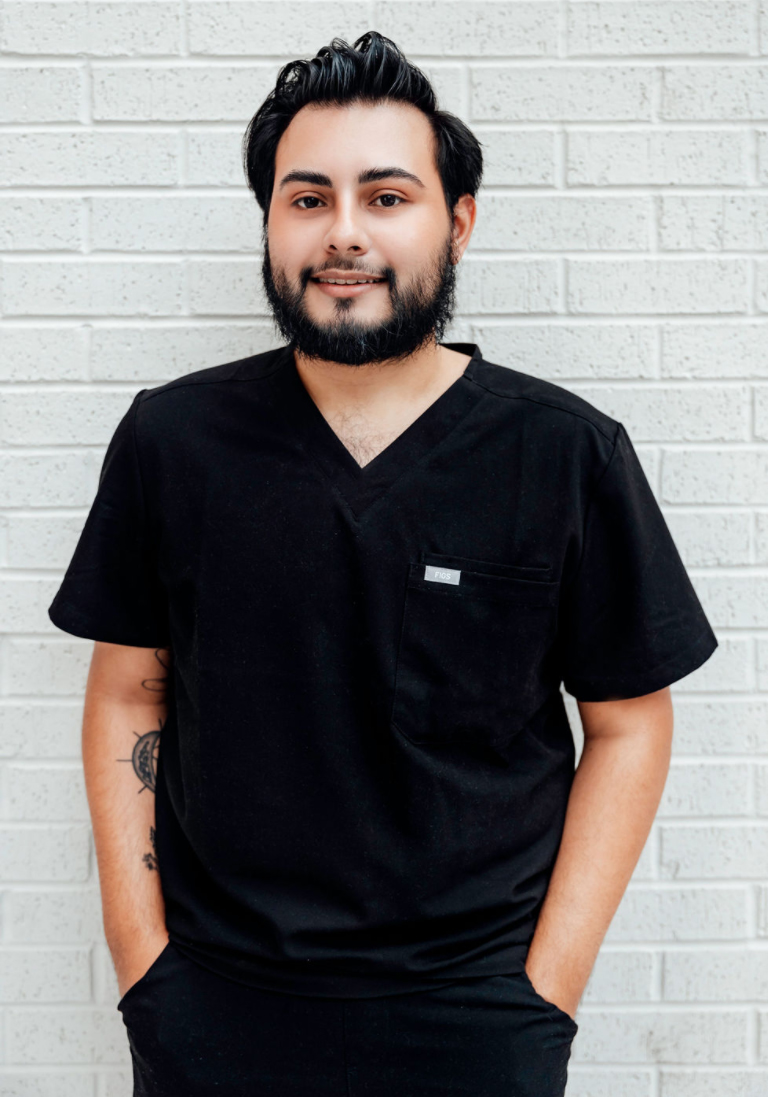 Erik Xavier
Erick has been an esthetician and a makeup artist in the Dallas area for 5 years. He grew up watching his mom getting ready by putting on mascara, and blush. He loved how those little products made his mom's confidence rise that second it went on. From then on he wanted to help those feel that same feeling of self worth and beauty. He finds it really rewarding to be able to make others feel good. He loves waxing brows as well as helping those achieve an all natural glow!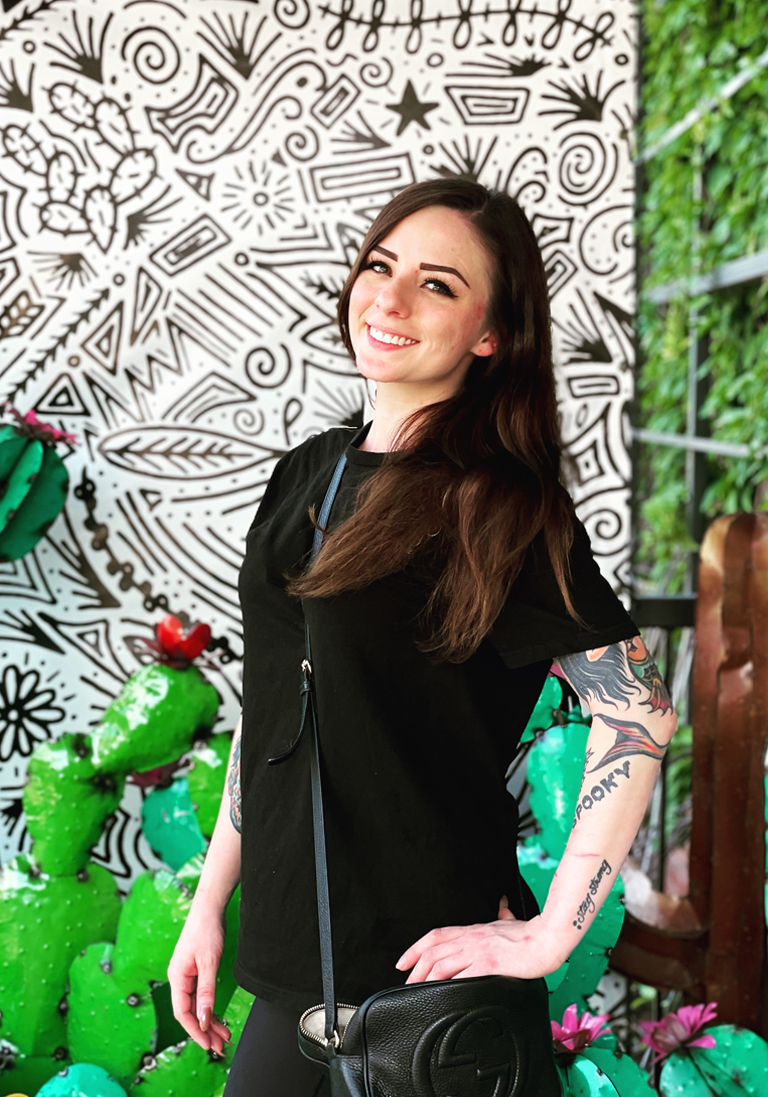 Brittany Duerksen
Brittany Duerksen, the Manager of Customer Relations and Operations of Beauty Balance Esthetics is an Administrative Professional who has been working in customer service for 15 years. She has a passion for the beauty industry and special effects makeup and hopes to make that a profession in the future. Brittany is a dog mom who loves music, theatre and most of all making people smile while providing top quality service to anyone and everyone.
"I've been going to Corrie for many years now for my eyebrows and facials and referred many friends. She has very high standards and does a great job. Her staff is also very good and I am so glad they can now accommodate both me and my husband for couples massages and facials. It's such a treat and affordable too!"
"Corrie is a perfectionist. She made me feel so comfortable, explained the entire microblading process and never pressured me into doing anything. She spent over an hour designing and mapping my eyebrows and the outcome was spectacular! It looks so natural nobody knew I had anything done. No pain at all and she sent me home with all at the aftercare. Definitely recommend her!"
"Corrie and the rest of the staff are very kind and do an outstanding job making you feel comfortable and welcome. My eyebrows look fantastic. Corrie knows her stuff. Trust her advice and her process and you will see fantastic results!"
"Corrie is amazing! She made me feel extremely comfortable and at ease for my very first session! She listened and acknowledged my wants for the perfect eyebrows (which is what I got!) and explained the entire process from start to end. She is precise, detail-oriented, and her expertise really shines through! I highly recommended her!"
"I'm so happy that I found Corrie on StyleSeat! I've been getting chemical peels for the past 3 months and my skin has made tremendous progress! I've always suffered with acne and scarring and gone to so many dermatologists throughout my life. After making the suggested diet changes from Corrie and remaining consistent with my peels, I couldn't be happier!"

Simply fill in your details below and click on the Send Message button.